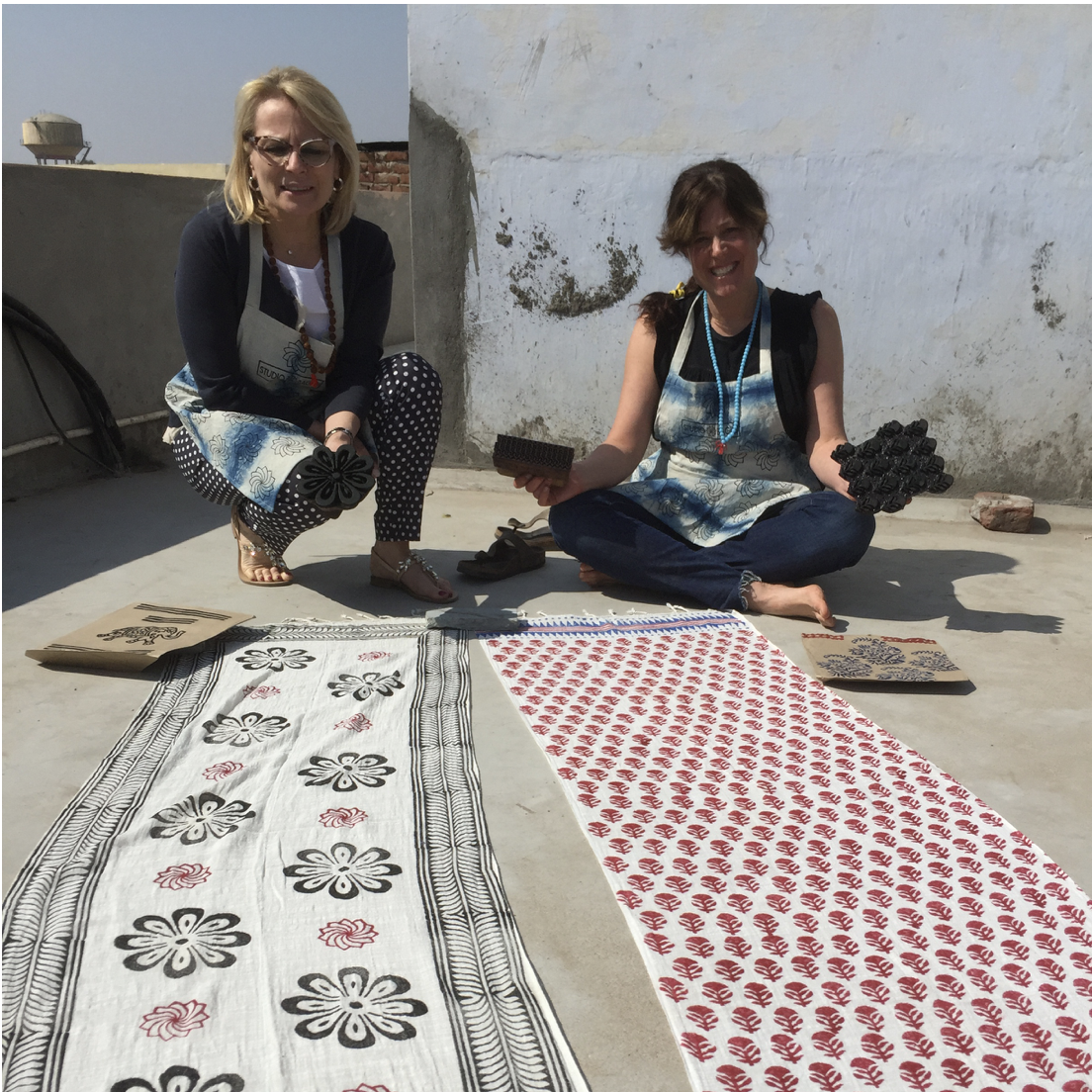 18 Apr

INDIA ADVENTURE

What an incredible way to start our year. I, along with Eleonora Messa, my coworker from our Montreal showroom were beyond fortunate to travel to India. We went to a few existing carpet supplier and had the opportunity to see first hand the magic that is involved in creating custom hand woven carpets. I have been in the carpet business for over 20 years, and I have always know how incredible it is to have a carpet hand made, but I have a completely new appreciation for the process. The amount of people and workmanship involved in creating each rug is beyond incredible. From getting the yarn ready, to dying and drying the yarn to weaving and finishing, it is mind blowing.

We also got to see fabrics being printed. This too is an incredible process. As many of you know I have always been a big supporter of hand blocked fabrics and micro batch fabric companies. Again, I always knew I loved and appreciated the workmanship, but seeing it all first hand blew our minds. Each yard of fabric is made with love and tenderness, and I believe the soul of the fabrics is what makes each item special and leaves an indelible mark on someone's home.

Thank you India for filling my soul with creativity, colour, pattern, love and happiness. It was a trip like no other I have done and I can't wait until the next time I can touch down in your incredible country.